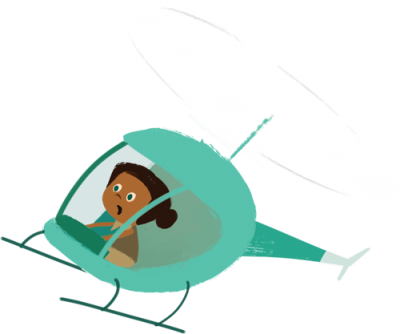 Randy & Dave are back and flying high with their second release, jam packed with songs featuring clever, cheeky lyrics that are laugh-out-loud funny paired with outstanding music. Randy is a little bit country, Dave is a little bit rock 'n' roll and together they add some jazz and blues. Peel away the layers of each song and listeners uncover something new every time they hear it.
Your Score:
Your Ranking: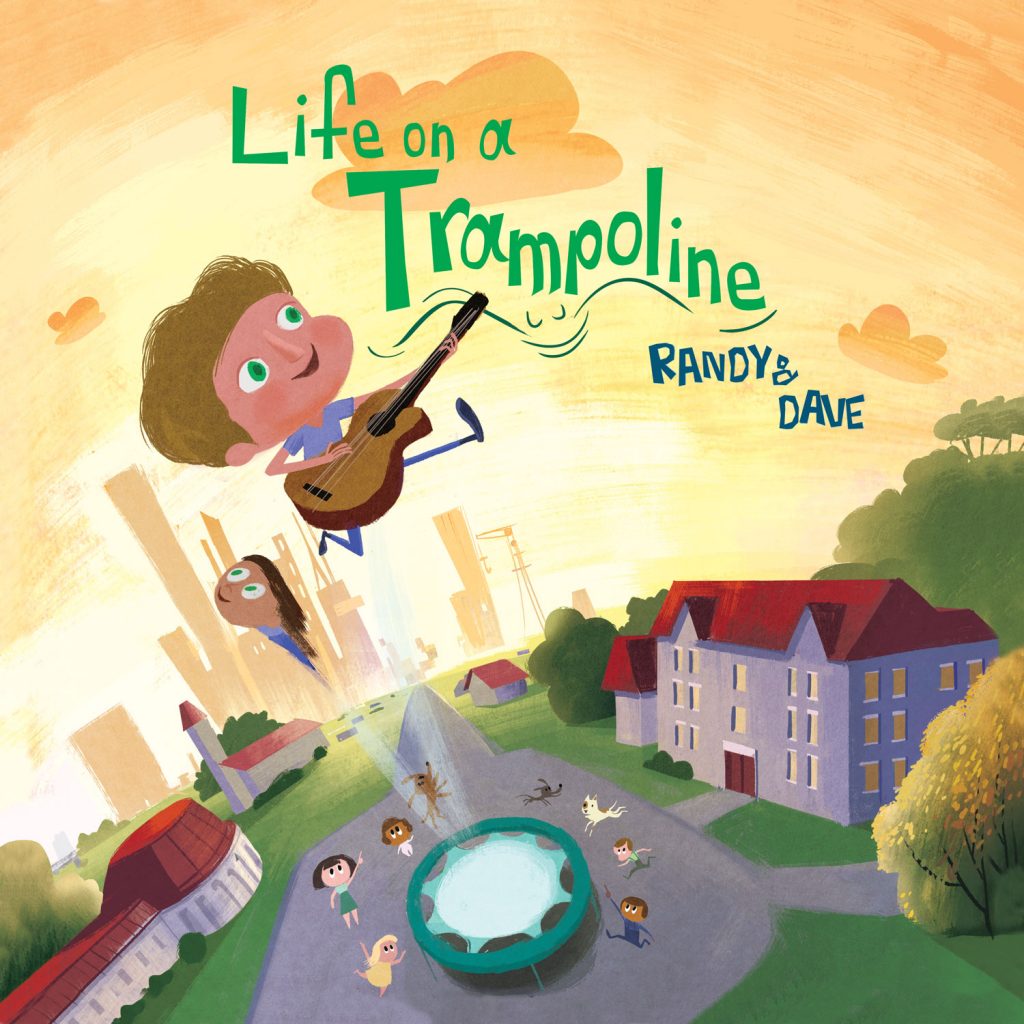 You have to hear this to believe it!
Listen / Buy / Lyrics / Chord Charts. Click Here or Click the Cover.
Raves for 'Life on a Trampoline':
---
… joyous and uplifting, often fun with a few silly bits that keep the overall tone of the production light. The duo harmonize beautifully, often complimenting each other and passing lead vocals playfully. This is sure to be a hit with the whole family. VERDICT Pack this in the car for that long trip; you will enjoy listening to it over and over.
– School Library Journal, starred review
---
Engaging and original! There's a mix of musical excellence and lyrical wit that hit me immediately. Then the depth kicks in. A wonderful CD!!
– Kathy O'Connell, WXPN Radio
---
…their collaborations seem like a competition to see who can write a better song. The winner, of course, is the listener. Life on a Trampoline ranks high on this year's list of best children's albums.
– NAPPA Awards
---
Their dandy new CD is crafted with musical expertise, funny bone humor, and a deft use of vocabulary that respects the intelligence of their target audience.
– Lynne Heffley, Parents' Choice
---
Listeners of all ages will find themselves delighted, time and again, by story-like songs in which cleverness and silliness abound. So amusing and well-crafted are the lyrics that just reading them (full color booklet with chords and lyrics included) is a treat. From the first song to the last, Life on a Trampoline represents children's entertainment at its finest, good clean fun that inspires laughter, movement and unbridled playfulness.
– Tillywig Toy & Media Awards
---
I'm really digging the trend of the story song. And singer/songwriters Randy Sharp and Dave Kinnoin are experts at it. Containing a mash-up of musical genres, multi-layered lyrics and sophisticated instrumentation, Life on a Trampoline is a delight that listeners young and old will want to hear again and again.
– Kids Rhythm and Rock
---
…the pair interjects a zingy lyrical elasticity into a suite of smart children's songs populated by a cast of zany characters.
– Music Connection Magazine
---
…excellent performances…This funny album will keep all its listeners amused and entertained.
– Bookworm Bev
---
…filled with clever, sassy, jubilant, and just plain silly songs. Creative and whimsical lyrics distinguish Life on a Trampoline, and make it a choice pick for family car trips or public library children's music collections.
– Midwest Book Review
---
Randy and Dave subvert your expectations…
– Mr. Jeff 2000
---
The "tongue and cheek" lyrics are sure to entertain audiences of all ages!
– Hot Diggity Awards
---
Awards!
Parents' Choice Gold
NAPPA
Fids & Kamily Music Awards – Top 10 Albums of 2017
Tillywig Parents' Favorite Products Winner
Hot Diggity
Creative Child Magazine Preferred Choice
---
Hear Randy & Dave on the Radio!
Kids Place Live, Sirius XM
Kids Corner, WXPN
Radio Active Kids, Asheville FM
Musical Merry Go Round, KDHX
Imagination Parade, WFDU
Montana Public Radio
---
Randy & Dave Podcasts
Saturday Morning Cereal Bowl
Hilltown Families – Guest DJs, "Hilarious" Episode
Good Stuff Kids Podcast
---
Who are Randy & Dave really?
Randy is Grammy®-winning songwriter Randy Sharp. Randy has had seven #1 country singles and has written songs for country luminaries including Reba McEntire and Marty Robbins, Dixie Chicks, Emmylou Harris, Clay Walker, Dolly Parton, as well as other music stars such as Linda Ronstadt, Edgar Winter, Blood Sweat and Tears, Art Garfunkle, Patti Page and Big Bird, and Glen Campbell. Randy has such a rich history in music that it would take pages to cover it all.
Dave is Dave Kinnoin, whose previous eight children's recordings have racked up an impressive list of over 20 awards including Parents' Choice Gold, NAPPA, Academics' Choice, Mom's Choice, KIDS First and Creative Child. But Dave is not the only one who records his music. Chances are if you have enjoyed songs by Mickey Mouse, Kermit the Frog, Winnie the Pooh, Big Bird, Bear in the Big Blue House, Ariel, Jasmine, Belle, Sebastian the Crab, and Larry the Cucumber, you know Dave Kinnoin, songwriter for some of the most beloved characters in television and movies.
---
---
Contact
Press and Sales, contact:
Regina Kelland
352-688-4640
rkelland@att.net